BP Koirala Is Relevant Forever: Former President Dr. Yadav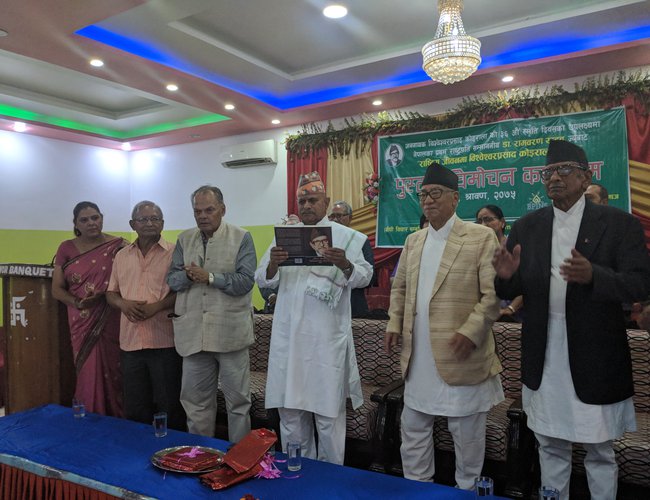 Former President Dr. Rambaran Yadav said Bishweshwar Prasad Koirala played a very important role in institutionalizing democracy and national building. "Even 36 after his death, B.P. Koirala remains in the heart of mind of all political leaders from all political parties," said former president Dr.Yadav.
"Although Nepal has been passing through a new political system with federalism and republic, BP Koirala's ideology still can show us to reach economic prosperity. It is unfortunate to say that Nepal does not produce leaders like Koirala whose life is full of dedication and commitment to the nation and democracy," said Dr. Yadav.
Addressing the ceremony organized to celebrate 36th BP Memorial Day by BP Ideology National Society, Dr. Yadav stressed the need to transform the society as the wish of visionary leader BP Koirala.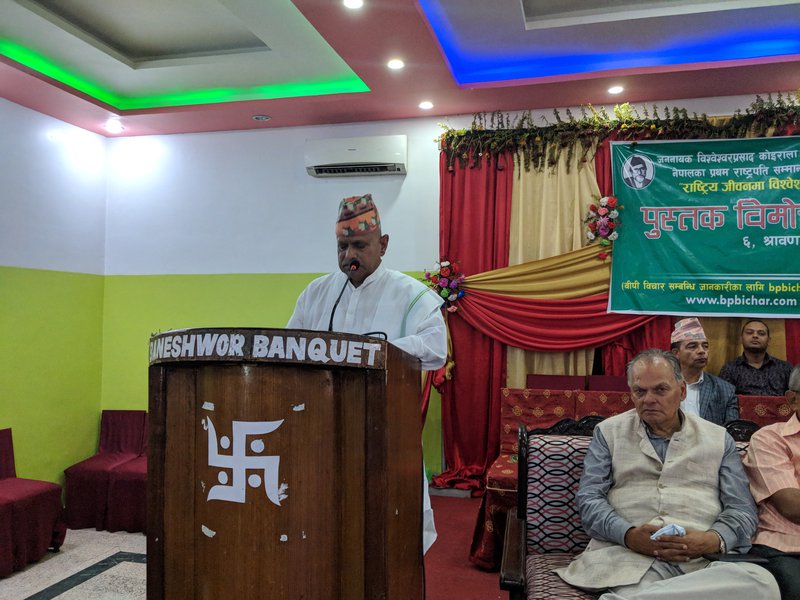 Former president Dr. Rambaran Yadav has unveiled a book Bishweshwar Prasad Koirala in National Context Part 2 amid a function in Kathmandu.
Attended by large numbers of Nepali Congress workers and people of different walks of life, the Co-chair of society and leader of Nepali Congress Govinda Raj Joshi blamed current political leadership of the party for the present dismal position of Nepali Congress. "BP Koirala always took a major decision of the country taking soil of the country in hand. Lately, our leader Girija Prasad Koirala signed a treaty in foreign country taking soil of foreign land. How can you expect the better state for the country when leader decide country's future in foreign soil," said Joshi.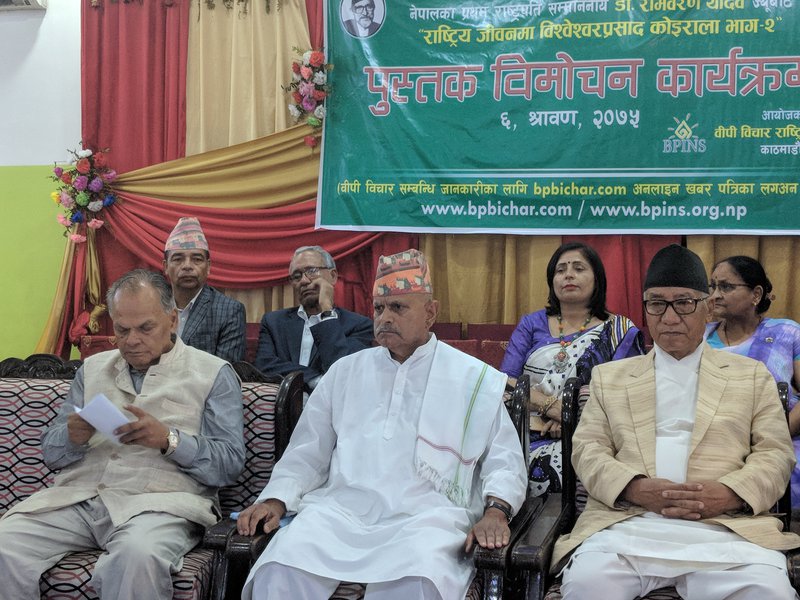 "If we want to see revival of our country, Nepali Congress must follow BP Koirala's ideology and stand. As the current leadership of NC is incapable and inefficient, we have only option that is to change them in coming General Convection," said Joshi.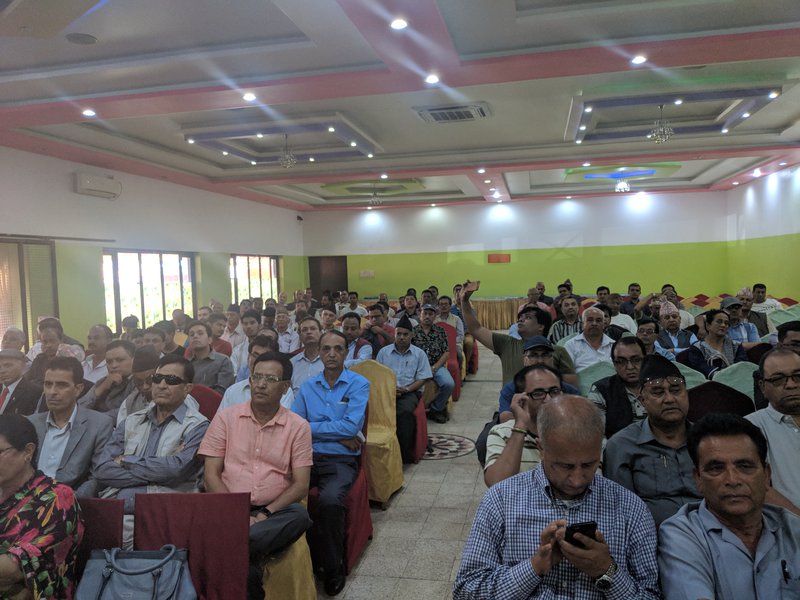 Former speaker of parliament Taranath Ranabhat has said the party needs to revamp making it more ideological oriented. Former minister Bipin Koirala has bluntly blamed Girija Prasad Koirala for the present mess. "They took all major political decision like federalism, republic and secularism without involving party's rank and file. It is unfortunate to say that BP Koirala opposed these entire element and his brother GP Koirala exchanged ideology for the power. Nepali Congress started to deviate from its ideology since 1984. The decision to join alliance with Communist in 1990 was a blunt political decision of Nepali Congress. The twelve point agreement was climax," said Koirala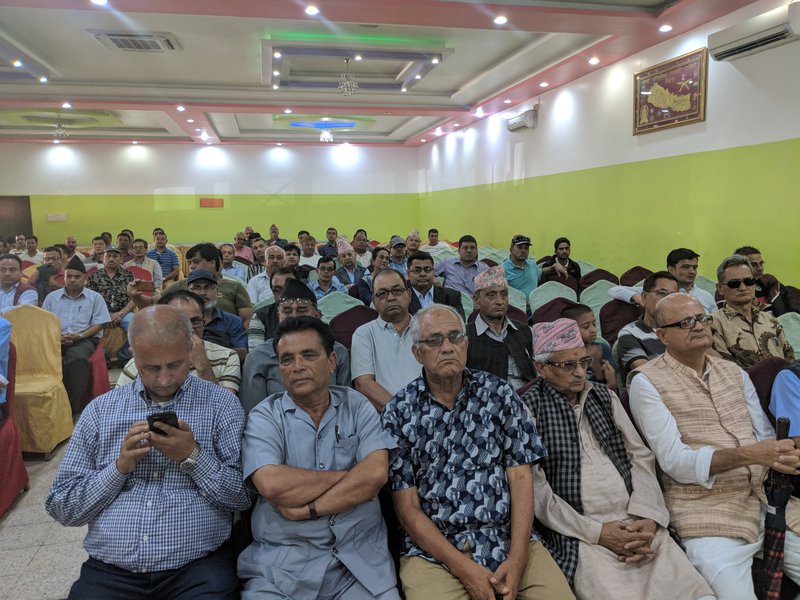 Former Minister Laxman Ghimire also highlighted the role of BP Koirala. Nepali Congress youth leader Lokesh Dhakal has criticized current leadership taking the decision without consulting the party workers. "The decision like Republic, Federalism and secularism was taken without discussions and consent of party workers," said Dhakal.
From the chair, KB Gurung highlights the relevancy of BP's ideology to revive Nepali Congress party.